Team Leader
Abu Dhabi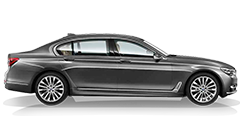 Job title Team Leader Location Abu Dhabi
Reference 14382178 Posted Date 05/12/2019
Team Leader
Bring your pride in standards of service, your technical know-how and your leadership skills to help keep our customers safe on the road.
Abu Dhabi Motors – More than a career
New beginnings, unrivalled opportunities and unparalleled personal growth. This is your moment. Your time to shine, to explore your potential, and take everything to a whole new level. Because this is Abu Dhabi Motors, and you know a career here is unlike anywhere else. Industry-leading and globally-renowned, seizing one of our opportunities could well transform your life.
The benchmark for automotive retail
Design quality. Exceptional service. State-of-the-art technology. There's a lot to be proud of in our vehicles. Our cars are made up of some of the most advanced parts in the industry, and you'll be responsible for their maintenance and repair in accordance with the correct guidelines and regulations.
We'll give you all the tools you need to make that happen. And every opportunity to make the most of your own future with us.
Your role
You'll take responsibility for making sure our repair jobs are carried out properly and in accordance with BMW Group guidelines and regulations. Additionally, you'll offer valuable technical and diagnostic support when it comes to difficult repairs.
Your profile
Your up to date knowledge of the automotive retail market will be backed by extensive technical training and substantial experience working as a Technician. Passionate about our vehicles, you'll take pride in your detailed knowledge of our parts and accessories, and have the confidence to lead a team. A sound knowledge of IT will be useful too, as well as an ability to perform well in what is a high-pressure, fast-paced environment.
Rewards
Your hard work will be rewarded with the opportunity to join one of the world's leading luxury automotive brands, the chance to work with a variety of people from many different backgrounds, along with on-going training and career development.