Motorrad Technician
Abu Dhabi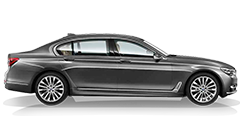 Job title Motorrad Technician Location Abu Dhabi
Reference 14151795 Posted Date 18/11/2019
Motorrad Technician
Job description
Repair and adjust motorcycle subassemblies, such as forks, transmissions, brakes, and drive chains, according to specifications.
Replaces defective parts, using hand tools, arbor presses, flexible power presses, or power tools.
Connects test panels to engines and measure generator output, ignition timing, and other engine performance indicators.
Listens to engines, examines vehicle frames, or confers with customers to determine nature and extent of malfunction or damage.
Reassembles and tests subassembly units.
Dismantles engines and repairs or replaces defective parts, such as magnetos, carburetors, and generators.
Removes cylinder heads and grind valves to scrape off carbon and replace defective valves, pistons, cylinders, and rings, using hand and power tools.
Repairs or replaces other parts, such as headlights, horns, handlebar controls, gasoline and oil tanks, starters, and mufflers.
Disassemble subassembly units and examine condition, movement, or alignment of parts, visually or using gauges.
Hammer out dents and bends in frames, weld tears and breaks; then reassemble frames and reinstall engines.
Requirements
Qualifications : ITI /Diploma in Mechanical/Automobile engineering/equivalent diploma
Experience : 2-3 years experiences as a Motorcycle Technician.
Key Attributes :
Customer-service skills.
Experience with premium brands of motorcycle is highly regarded
Team orientation and customer focused attitude are critical
Ability to follow set process
Excellent attention to detail and commitment to producing quality work
Good time management skills
Comfortable working in a target driven environment
Good interpersonal skills